Homeowners have, for many years, been trying to recreate the calming effects of nature by decorating their kitchens with natural elements. This concept in the kitchen has gained popularity as a result of the different lockdowns that have taken place. People are more interested than ever in cultivating a relationship with the natural world and bringing elements of the outdoors into their homes.
The natural kitchen design style emphasizes the use of raw materials, organic components, and earthy colors to create an atmosphere that is evocative of the calmness of nature. However, natural materials such as stone and solid wood come with a significant price tag attached to them.
We are here to teach you how to make a natural-looking kitchen that is also influenced by nature in a way that will not cost you the Earth (pun intended). These ideas for a natural kitchen may either be utilized in combination with one another or as separate components of the overall design. No matter how you put these natural kitchen ideas to use in your house, you can be certain that they will impart a sense of calm throughout the space.
1. Include Big Houseplants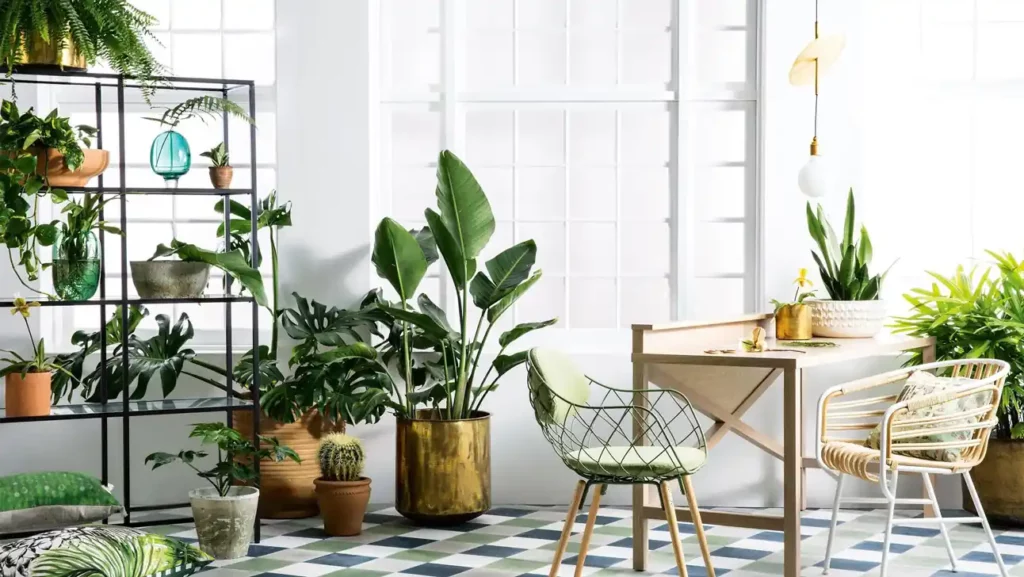 When it comes to establishing a natural vibe, nothing beats actual vegetation. Consider including huge plants, like those in this kitchen, if your kitchen receives natural light. Tropical plants are good choices since their large leaves seem tidy and feel lush, like the one in this kitchen. An excellent way to add color and nature to bare rooms is by decorating with plants. This kitchen's huge window overlooks a lovely garden, but the tropical houseplant fills the space and brings year-round liveliness.
2. A Touch of Green in the Theme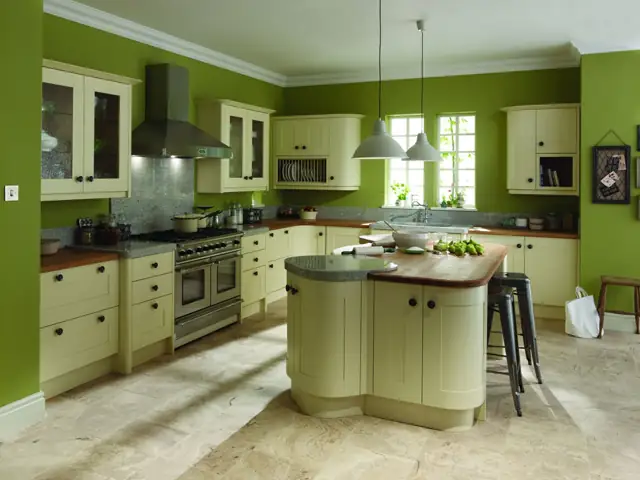 Choose a nature themed kitchen cutleries like plates and glasses to bring greenery inside your kitchen without taking the hassle of a living plant. You can also display the plates and glasses in the cabinets which will not only give a pop of green but add a tropical touch to your kitchen. 
Even if your kitchen is very simple, this trick will help you to enhance the look of your kitchen and use the garden theme inspiration all year round. Displaying the cutleries not only adds a touch to nature but also gives the look of a garden party. 
3. Use Flowers and Force Bulbs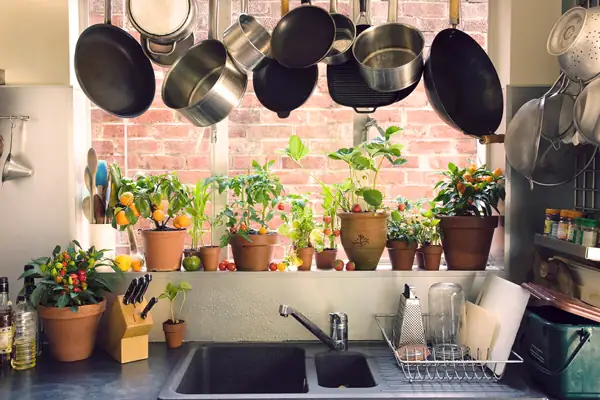 Flowers can never go wrong in any setting of the house. Especially, inside your kitchen, buy flowers and put them inside a vase to not only make the place look pretty and add a touch of nature, but beautiful smelling flowers will also make your whole house smell good.
Additionally, Force bulbs will help you to get long-lasting color in your kitchen along with adding texture and creating an ambiance. 
4. Add on Grasscloth as Wallpapers or Window shades
This natural material can be used in glass coverings or as wallpapers which are great for adding a touch of nature and bringing in a warm vibe along with feeling organic. The way that tree foliage filters light is comparable to how grasscloth window treatments do. Here, the slight variation in the hue of the blue grasscloth wallpaper recalls water.
5. Add a Skylight on the Roof 
Adding a skylight will brighten up the look of your kitchen and let the sunlight in. This looks even more beautiful if you can add borders of green faux grass around it. If your kitchen is surrounded by trees, adding a skylight will incorporate the look of the trees around the kitchen and give a beautiful view. 
6. Add in Real Wood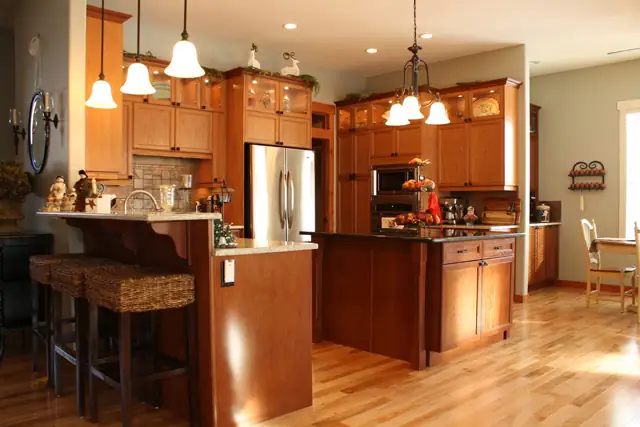 Add a live edge of the wood which is called keeping the natural shape of the tree on both edges of the wood slab. Which will create a naturalistic look which looks better with the accent light. 
There are woods like cherry and walnut trees that carry beautiful grains which will reflect light as well. Woods with edges also make great shelves and also tables and counters. Most modern kitchens adore the look of the edged woods which look like fallen trees. 
This is also a very good look for traditional kitchens, which will not only look organic but give it an organic contrast. 
7. Addition of a Sink with Carved Stone
There is no better way to remodel your kitchen without adding a perfect sink. And to add a touch of nature, add a carved stone sink. A rock which is a stone would be a beautiful addition to a natural kitchen as it is a natural element to put in. 
8. Use Lighting Which is Soft and Adds a Touch of Nature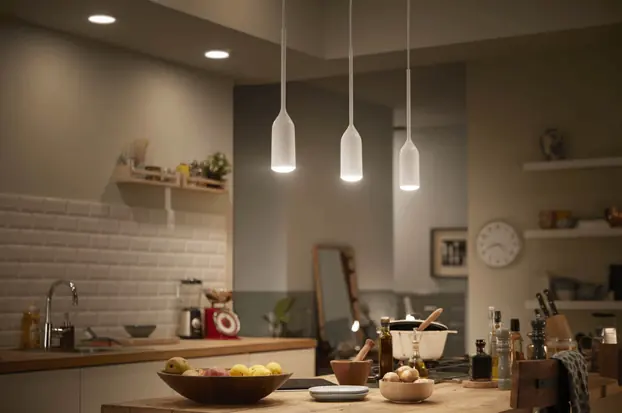 Yes, the kitchen needs to be full of light, but instead of choosing harsh, very bright electric lights, choose lights that give a soft and gentle feel. The best for this is to use natural daylight. While remodeling your kitchen, install large windows and as mentioned above, skylights. 
The nature-inspired kitchen can also be an outdoor kitchen with an outside door included where you can use glass panels which will give you the best nature kitchen if you plant trees all around. 
9. Use Food as Decoration
What can be a more nature-inspired kitchen than using food which is a natural element? Herbs, Spices, Grains, and Vegetables are kitchen staples that can be used as great decorations for storing them. Display them on the kitchen rack or place them against the wall which will give a rustic touch and woods effect to the kitchen which shall be a beautiful touch to natural wood cabinets kitchen. 
10. Natural Colour Scheme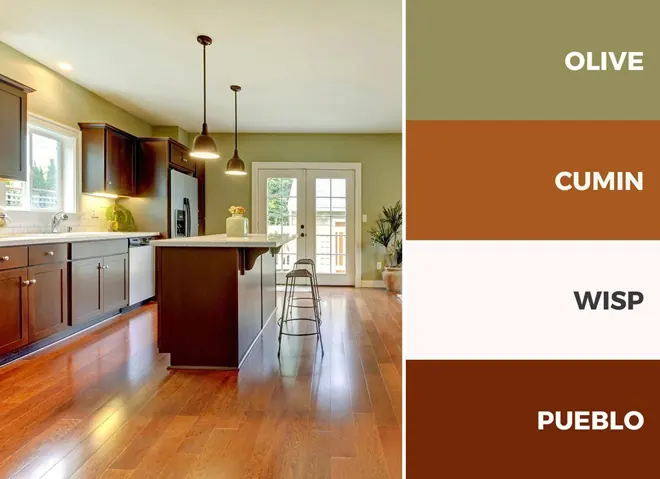 A non-traditional and soft color scheme is simple yet very chick for a natural kitchen. The color of natural wood cabinets in a kitchen can be white, gray accented marble countertops or even almond.   
Monochromatic
Sticking to a single color and using accents of the same hue to a color scheme can add a bold design to your kitchen. Choosing little details like cabinet pulls with metallic handles and runners of your refrigerator can give your kitchen an amazing look.
Frequently Asked Questions About Natural Kitchen Ideas
How do I create a beautiful kitchen on a budget?
You have to know your budget and choose the kitchen designs and elements accordingly which will help you create a beautiful kitchen on a budget. 
How can I make my kitchen look classy?
Incorporate subtle colors and natural elements to make your kitchen look classier.
End Note
Your natural kitchen orange park should be authentic and calming and a nature inspired kitchen does not necessarily mean having flower motifs or big plants surrounding the space all the time. Use modern natural wood kitchen cabinets, and a natural organic modern kitchen to enhance the look of your nature kitchen. Using a natural kitchen design for your natural kitchen is an excellent idea to get a good idea of your vision.